The Capital Bone Graft Harvester allows for fast, reliable, and reproducible harvesting of autograft from the iliac crest.
Capital Bone Graft Harvester in Action
The innovative features of the Capital Harvester extract the graft dowel while shielding surrounding tissue to reduce donor trauma. The simple four-component device provides bone graft material that is osteogenic, osteoinductive, osteoconductive, and ready to implant. Harvested autograft can be combined with any osteoinductive agent and/or osteoconductive matrix, provided that these products are cleared for use as bone graft extenders when used with autograft bone.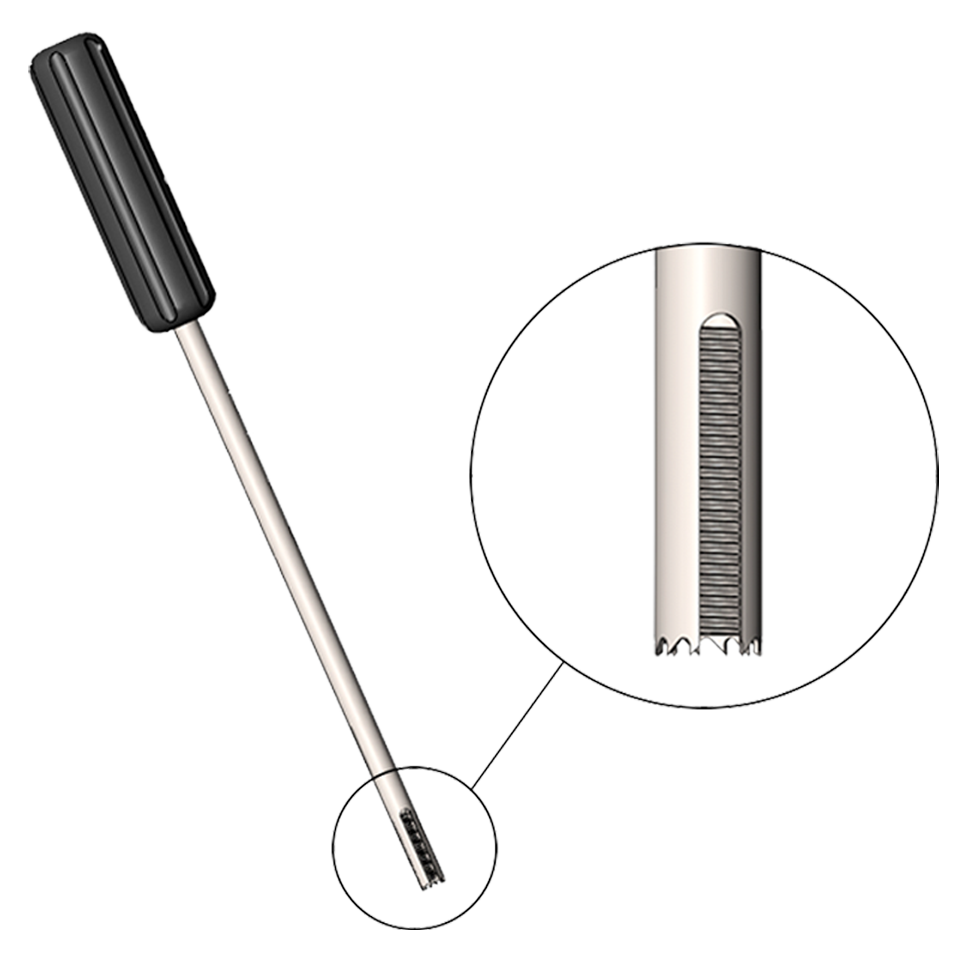 Custom features and saw-tooth profile are designed to actively grasp bone
Shaft fenestration facilitates bone drilling while providing ease of autograft ejection
Combination of features allows for consistent and reproducible bone grafting
Harvests primarily cancellous bone (a natural source of osteoconductive and osteoinductive agents), which helps stimulate bone formation and fusion
MIS approach leaves no large skin incisions or soft tissue retraction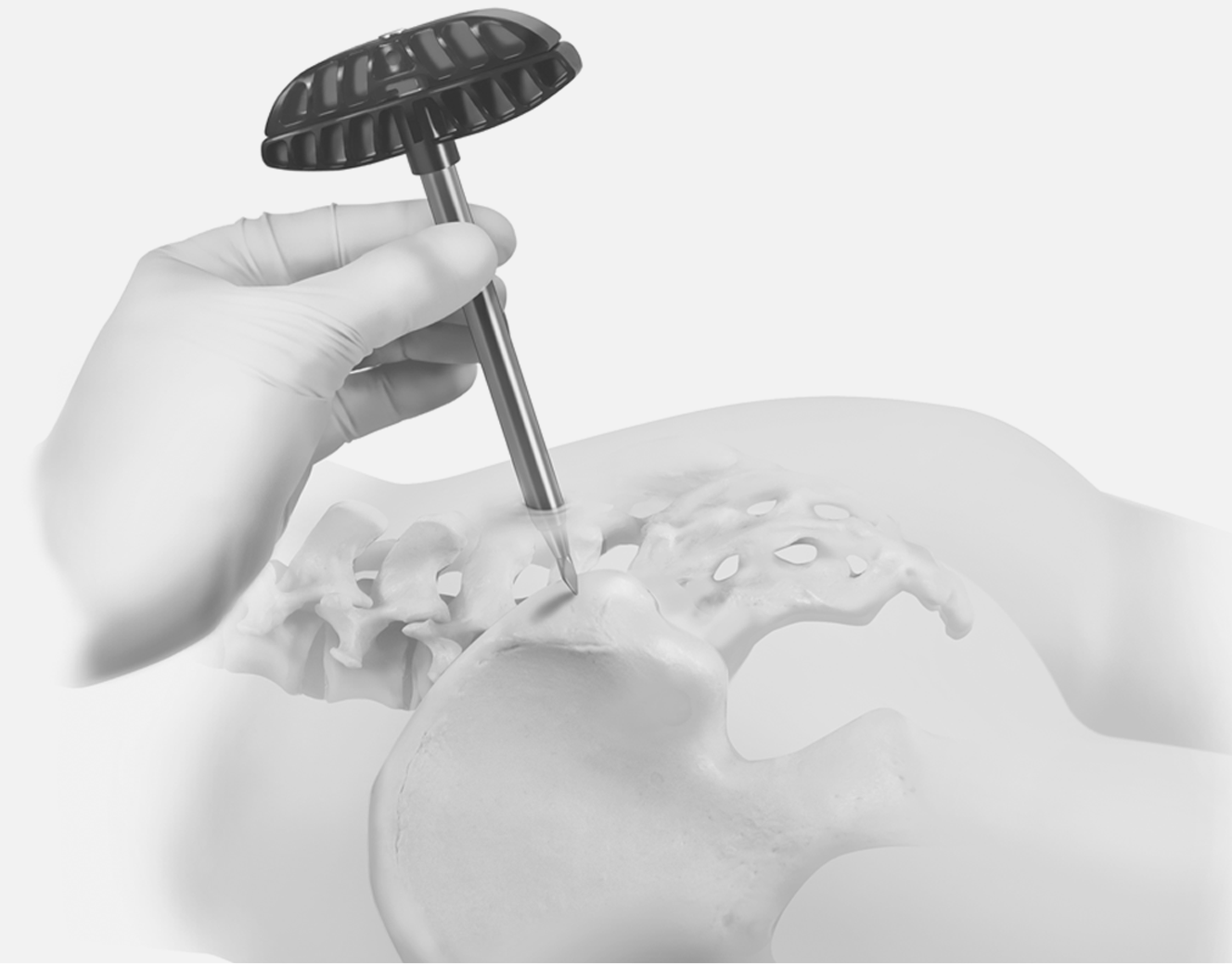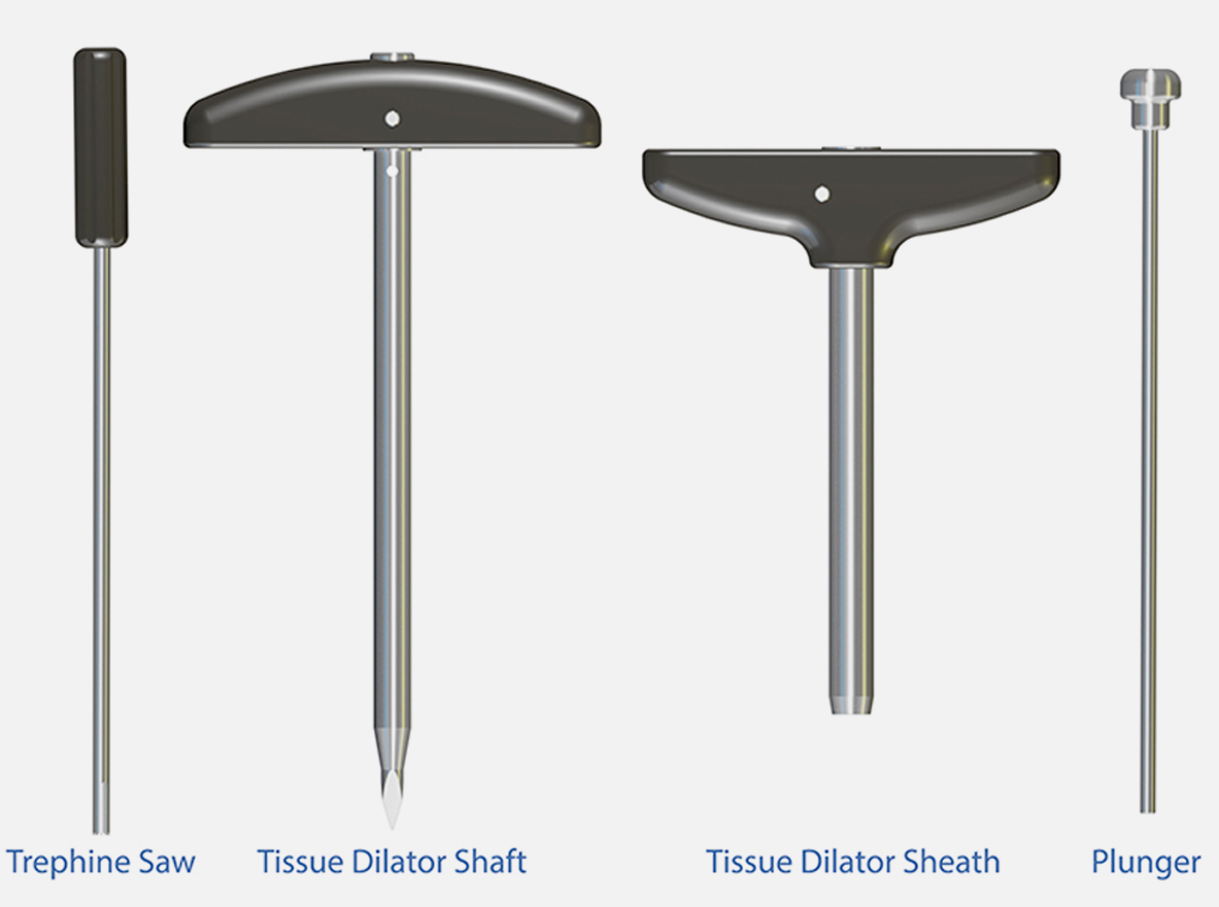 Lower cost than many bone graft substitutes
Make a Difference in Spine