The Lattice™ Cervical Plate System's self-locking design offers both visual and tactile feedback once fully seated and locked.
Versatile and easy-to-use
The Lattice-X Cervical Plate System combines class-leading features such as 28° screw angulation with a simplified instrument set to provide a versatile, easy-to-use stabilization system. Lattice-X incorporates a state-of-the-art locking mechanism that provides visual confirmation of locking, while using the same instrumentation as the screws. Lattice-X is also flexible in its design with multiple lengths, plate levels, and screw styles available to accommodate each individual patient anatomy.
The system's unique design provides dynamic compression capability intended to allow for controlled settling of the patient's anatomy.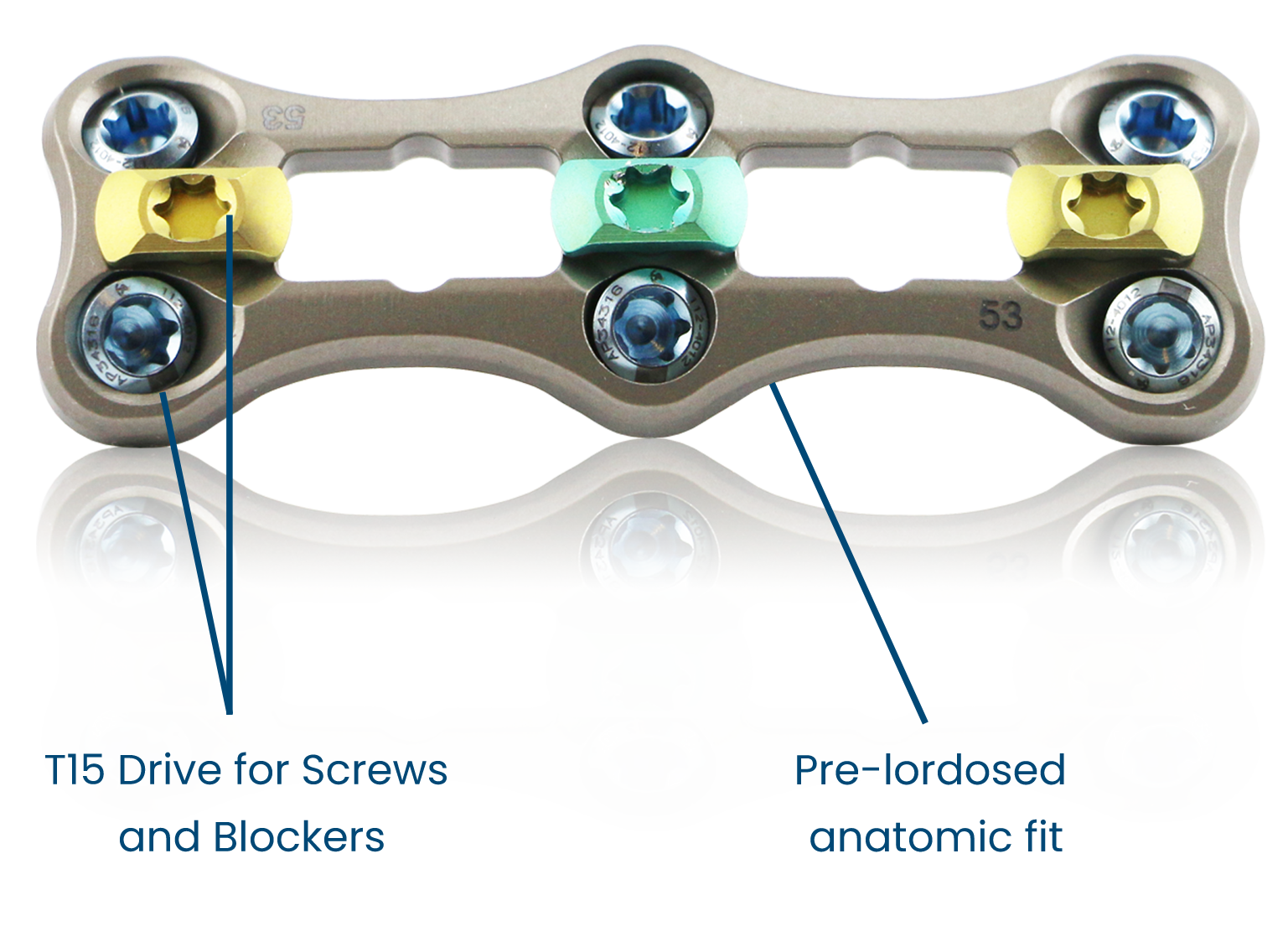 Variable and Fixed Angle Screws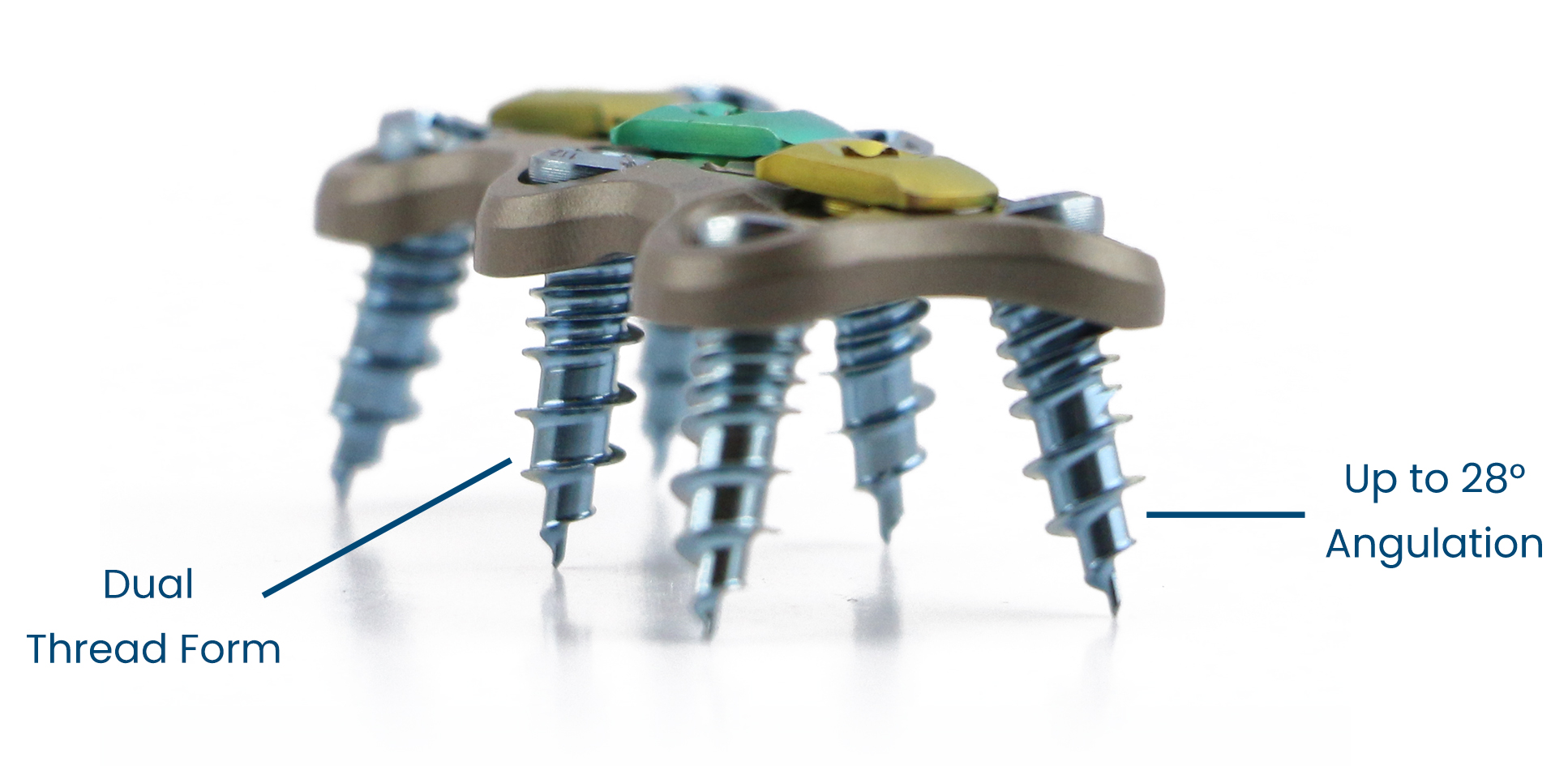 Visual and Tactile Verification of Locking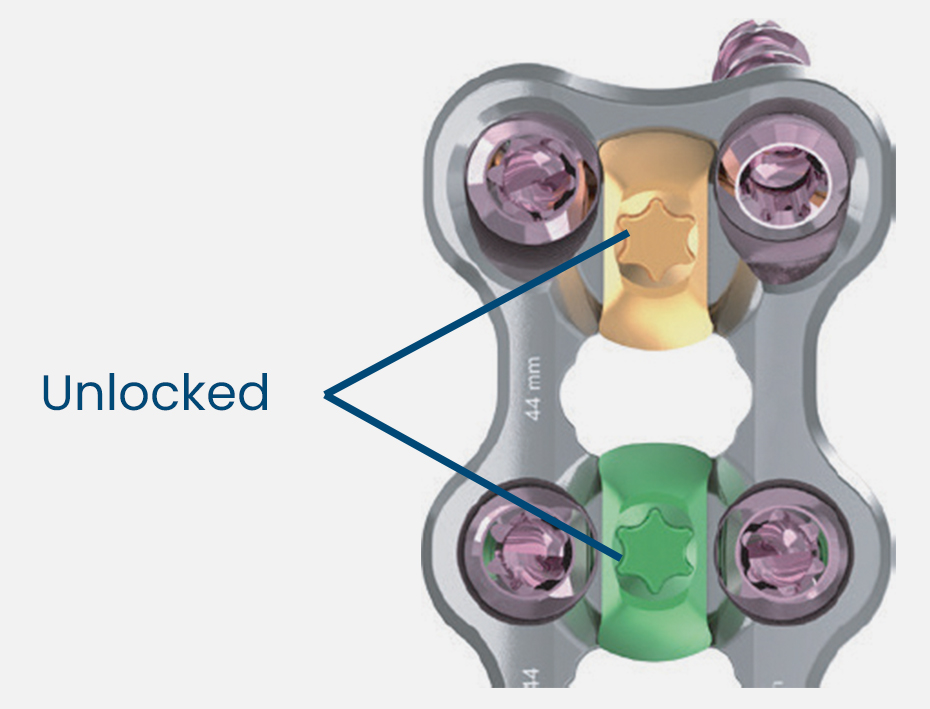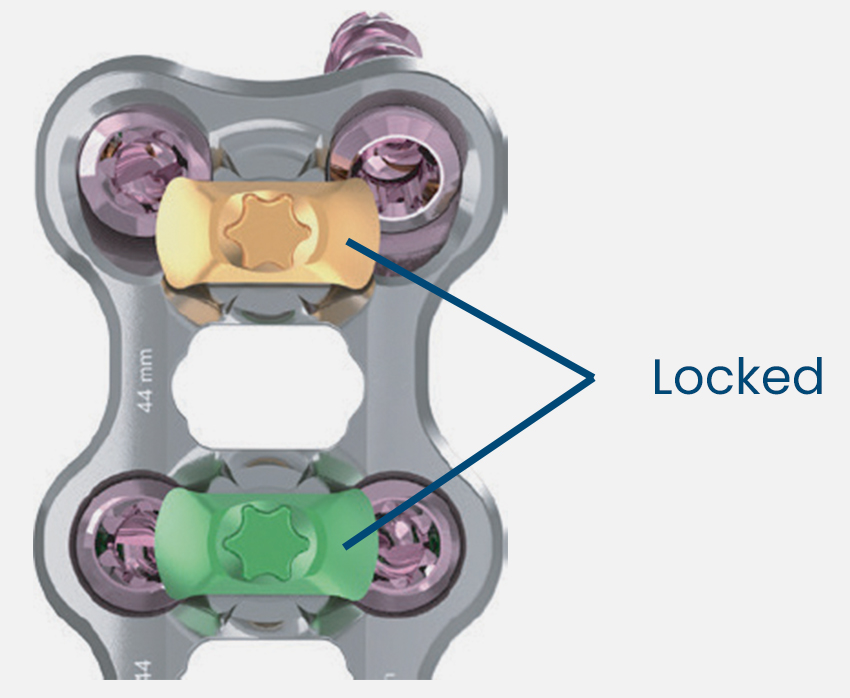 28° Cephalad/Caudad angulation for end screws, 20° Cephalad/Caudad angulation for all other screws
Pre-lordosed, small-stature cervical plates available in lengths 18mm to 89mm for 1 to 4 level fusions
Dual Thread, Self-Drilling and Self-Tapping screws available in 4.0mm and 4.35mm diameters in lengths from 12mm to 16mm
Temporary Fixation pins provided as standard offering
Contoured, Low Profile Construct
Secure & Simplified Locking Mechanism
Secure, color coded, multi-level blockers
Uses standard T15 Universal Driver for both blockers and screws
Allows for Visual, Tactile, and Radiographic confirmation
Surgical procedure can be performed with as few as 3 system specific instruments
Make a Difference in Spine